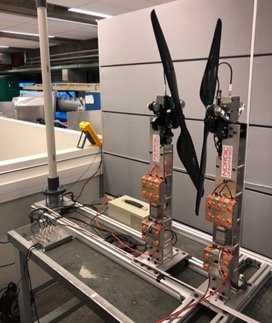 Successful completion of VRI project and Proof of Concept
The parent company of Sine Delta AS on it's behalf  has received support from VRI Rogaland for the project «Collectricity».
The project was about constructing a unique wind turbine that generates electricity without the use of rotating blades.
Such a design of wind turbine will be less disturbing both in terms of noise and appearance,  as well as being wild life friendly and more safe.
Such a bladeless wind turbine has been designed and built by Sine Delta's founder with testing activities performed by the University of Stavanger, to verify a scaled prototype of the new technology.
Pictured: Steven Barratt.
Stavanger, Rogaland Municipality.
Copyright © 2021 Sine Delta AS org.nr: 927 078 589 Sine Delta – On a mission to make the most innovative technology. Ground breaking bladeless wind renewable energy generator in Norway. All Rights Reserved | Designed by Barratt AS |